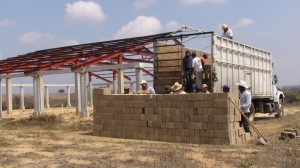 The first building was a chicken coop.  What humble beginnings for such a large vision. The second building didn't give much of a clue to the great things to come, either.  It was an outhouse. I told Bill, I was just getting to old to use "bush toilets".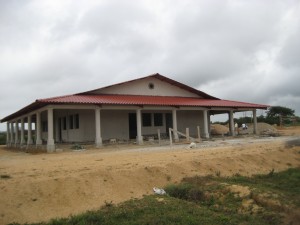 This last weekend as I walked around and through the new ranch house that is well on it's way to completion, I stopped and looked at the view from one of the windows. To one side I could see the beautiful barns in the distance and on the other I saw our flock of sheep with eight new baby lambs frolicking in and around the trees of the orchard. I remember the short term missions team who planted all six hundred fruit trees in only a weeks time. So many people have given of their time, labor and finances to help the work of the Lord to move forward here in Chiapas. We are grateful and we know the Lord will reward all those who labor and sacrifice in His name.
Thank you Lord for all those who give, those who pray, those who plant and build and especially those who build outhouses for sissy missionaries like me.